ECOGUARD SYSTEM CHEMICALS
Complete GREEN Concrete Polishing System
Proprietary, user-friendly and environmentally safe high-performance products.
Our Concrete Polishing System increases surface density and abrasion resistance to its maximum potential. The systems forms an insoluble, unique 100% solids integral contaminant barrier, effectively, increasing internal and topical strength of the concrete slab.
The completed hard floor surface exhibits high resistance to abrasion wear, stains, oils, and organic acid deterioration. ECOGUARD polished concrete floor surfaces exceed the National standards of Slip and Fall resistance under both wet and dry conditions.
ECOGUARD's Concrete Polishing System can be used on new or old concrete surfaces with various grades of strength and surface tension, as well as cement based Terrazzo.
ECOGUARD Complete Concrete Polishing System enhances the visual appearance, physical characteristics, surface traction quality, and surface aesthetic quality of a concrete floor. It effectively enhances any Portland cement concrete floor, whether traffic-bearing or not, to its maximum integral strength and surface abrasion resistance, with an extremely desirable, and easily maintainable surface.
We invite you to test our materials, use our diamonds, and see the results for yourself.
WE GUARANTEE YOUR SATISFACTION!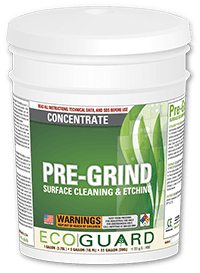 PRE-GRIND
Water based, non-hazardous biodegradable cleaner and etching compound formulated for preparing concrete surfaces for easier grinding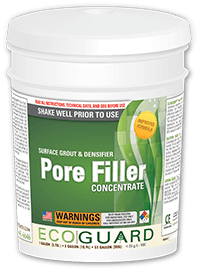 PORE FILLER
Due to its special composition, Pore Filler achieves a very stable bond, combined with ground concrete solids.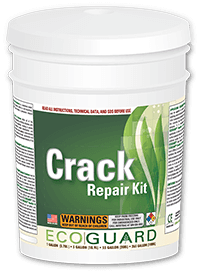 CRACK REPAIR KIT
2 part compound, repairs non-moving cracks and surface damage to match the surrounding floor.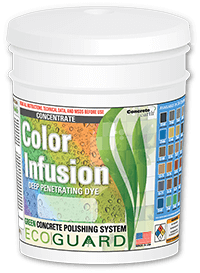 COLOR INFUSION
Designed to penetrate well into the concrete matrix, and can be polished to a high level with minimal to no color loss.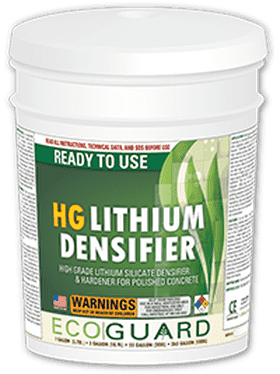 HP LITHIUM DENSIFIER
ECOGUARD HG Lithium Densifier consists of a proprietary formulation of micro–lithium silica in an aqueous solution.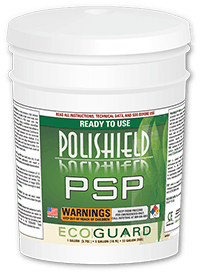 POLISHIELD
Effectively Protects The Surface Matrix of The Concrete Floor Against Containment Intrusion and Maintains a High Gloss Finish.
Questions?
Feel free to contact us using the form below.