RX1000 FLOOR GRINDER
Heavy Duty edge to edge performace
RX1000 FLOOR GRINDER
The RXL1000 boasts many of the same features as the RL500, including quick belt change technology, biased weight system and a multi-articulating handle.
In addition, this innovative grinding machine is equipped with a power tilt function so that you are able to easily change tooling on the six 11" tool plates in under 5 minutes!
The RXL1000 is best suited to contractors and companies specializing in grinding and polishing large commercial facilities.
With a 32" footprint this grinder fts through a standard size door.
The RXL1000 is self-propelled with variable speed forward and reverse options, which help eliminate operator fatigue common to other grinders of this size.
ADDITIONAL FEATURES
Dual vacuum manifolds for efficient dust control
LED light bar illuminates your path for up to 50,000 hours
Counter rotating heads (double cut and cross cut with each pass)
Wet or dry grinding
Extremely durable floating UHMW dust skirt
Accepts standard trapezoid tooling as well as Rhino Style
PRODUCTION RATES
Extremely Heavy Removal 1400-2000 sq./ft per hour.
Heavy Removal 1600-2600 sq./ft per hour.
Light Removal 2000-3300 sq./ft per hour.
Grinding & Profiling 1800-2800 sq./ft per hour.
Polishing 2000-3000 sq./ft per hour
RECOMMENDED TOOLS FOR RX1000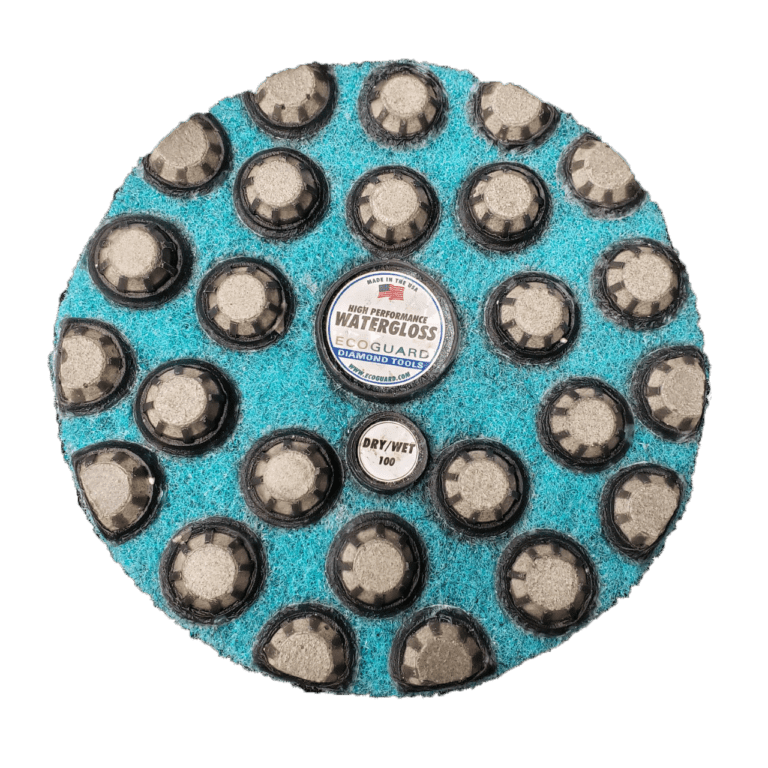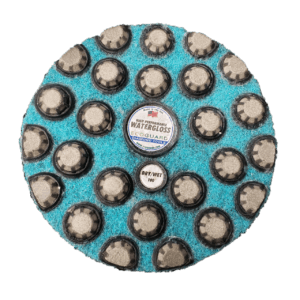 Watergloss
Unique pad with individual resin stones.
WE RECOMMEND THE 11" PAD FOR THE RX1000
Questions?
Feel free to contact us using the form below.