RLP800 FLOOR GRINDER
Heavy Duty edge to edge performace
RLP800 FLOOR GRINDER
Designed after the award winning Rhino RL500 the RLP800 is the first propane concrete grinder in the Rhino lineup.
This grinding machine features an 18HP Kawasaki propane engine, which is geared down for maximum torque.
The additional torque combined with the added weight increases concrete grinding production approximately 20% when compared to the RL500.
It's uniquely engineered multi articulating handle makes working in tight spaces a breeze.
The handle was also designed with weight posts allowing you to alleviate head pressure, which enables the RLP800 to be easily and effectively used for grinding soft concrete and rained out slabs.
As an added bonus the RLP800 concrete grinding machine is equipped with dual propane tanks, meaning you can run it for 16-20 hours before having to refuel.
Whether you are grinding or polishing concrete, terrazzo, or some other hard surface, this versatile grinder will help you get the job done quickly and efficiently.
ADDITIONAL FEATURES
Dual vacuum manifolds for efficient dust control
Counter rotating heads (double cut and crosscut with each pass)
Wet or dry grinding
Extremely durable floating UHMW dust skirt
8-10 hour run time per tank
Accepts standard trapezoid tooling as well as Rhino Style
PRODUCTION RATES
Extremely Heavy Removal: 600-1000 sq./ft per hour.
Heavy Removal: 700-1200 sq./ft per hour.
Light Removal: 1100-1500 sq./ft per hour.
Grinding & Profiling: 900-1300 sq./ft per hour.
Polishing: 1400-2000 sq./ft per hour.
RECOMMENDED TOOLS FOR RLP800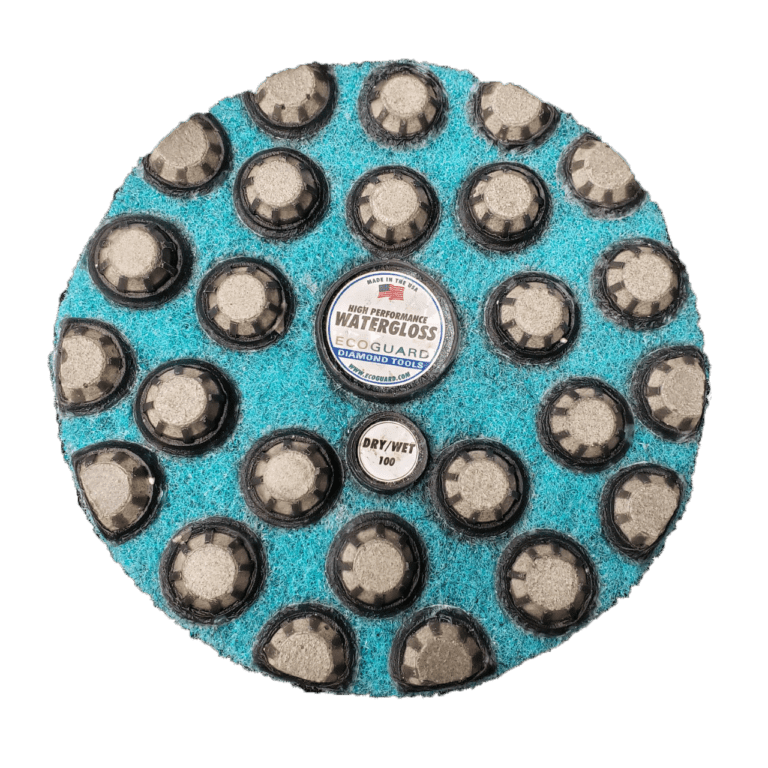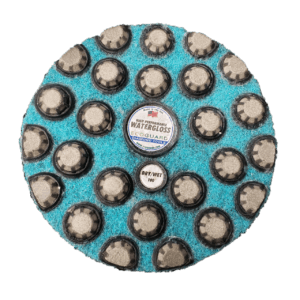 Watergloss
Unique pad with individual resin stones.
WE RECOMMEND THE 7" PAD FOR THE RLP800
Questions?
Feel free to contact us using the form below.