RHINOVAC RV8
VARIABLE SPEED CONSTRUCTION VACUUM
RHINOVAC RV8
The RhinoVac RV8 is a variable speed construction vacuum that combines sleek design with exceptional functionality. With a 2.5″ vacuum port and a powerful 290 CFM capacity, it's designed for efficient dust control in demanding environments.
The RV8's heavy-duty all-aluminum diamond plate construction ensures durability, while its specialty urethane wheels provide easy maneuverability over cords, thresholds, and rough terrain.
This vacuum is unique in the market for its variable speed control and features a built-in cyclone pre-separator that filters 90-95% of dust directly into the Lexan barrel, significantly extending the life of the HEPA filter and reducing the frequency of filter cleaning.
The RV8 is available in both 110V and 220V versions, catering to different power requirements. The 110V version includes a GFI outlet for onboard power, while the 220V version offers pass-through power for running floor grinders or other equipment.
Weighing in at a manageable weight, the RhinoVac RV8 is perfect for contractors who require a robust and versatile vacuum system for their grinding and polishing projects. Whether in residential homes, basements, or high-rise developments, the RV8's combination of power, portability, and advanced dust filtration technology makes it an ideal choice for professionals seeking efficiency and reliability in their dust control solutions.
ADDITIONAL FEATURES
Super compact and sleek design
Heavy duty all aluminum diamond plate construction for durability
Specialty urethane wheels that won't puncture
Easy access over cords, thresholds, and rough terrain
Built-in cyclone pre-separator to filter 90-95% of dust directly into the Lexan barrel
Bypasses your HEPA filter thus extending its life
Reduces frequency of filter cleaning
Only variable speed construction vacuum in the market
Features vibrating motor to shake off dust buildup on your HEPA filter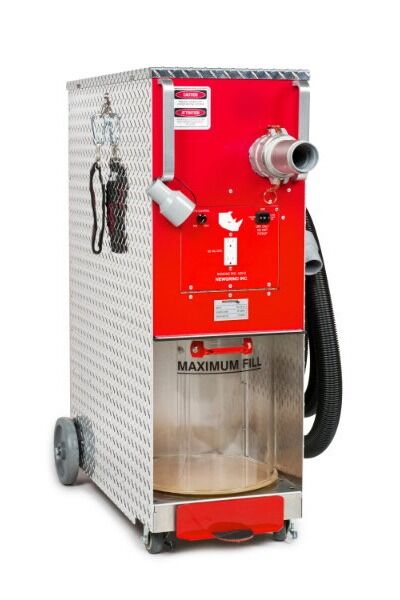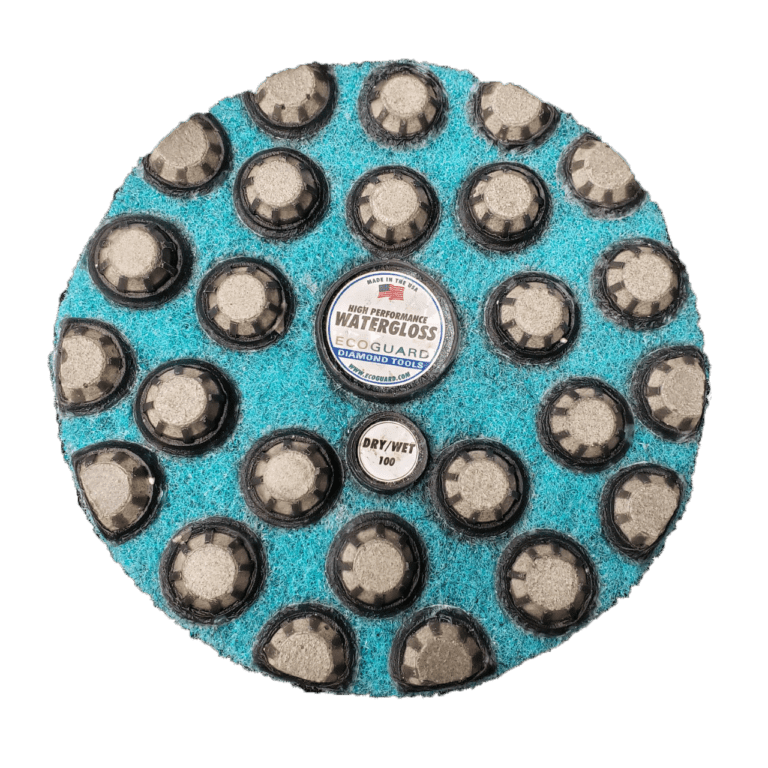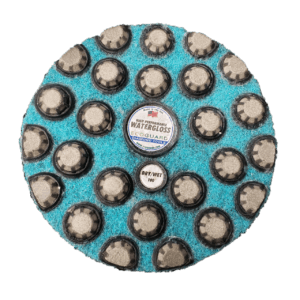 Watergloss
Unique pad with individual resin stones.
WE RECOMMEND THE 5" PAD FOR THE RS150
Questions?
Feel free to contact us using the form below.