RHINOVAC MV8
ELECTRIC 110V DUST CONTROL SYSTEM
RhinoVac MV8
The RhinoVac MV8 is a compact and efficient dust control system, designed for ease of use and transport. Its small footprint and heavy-duty all-aluminum diamond plate construction make it a robust and portable solution for dust management.
Equipped with a HEPA certified filter, it ensures increased efficiency and a safer working environment. This 110V single-phase, 13-amp system features a quick-release HEPA filter and a 240 CFM capacity, making it highly effective for various job sites.
The RhinoVac MV8 is ideal for professionals who need a reliable and powerful dust control system that is easy to move and set up. Its sealed bag system allows for easy disposal, and the 2" vac port with a 15-foot hose ensures extended reach and convenience.
Weighing just 75 lbs, it's a breeze to transport, fitting into various work environments with ease. This makes it perfect for contractors working on residential or commercial projects where efficient and effective dust control is essential.
In summary, the RhinoVac MV8 stands out with its compact design, heavy-duty construction, and efficient HEPA filtration, offering a powerful solution for dust control in a variety of settings.
ADDITIONAL FEATURES
Small & compact design for ease of use and transport
Heavy duty all aluminum diamond plate construction
HEPA certified filter for increased efficiency and a safe working environment
Sealed bag system for easy disposal
110V Single Phase 13 amp
Quick Release HEPA Filter
240 CFM
2" Vac port with 15 ft 2" Hose with camlock connectors
75 lb.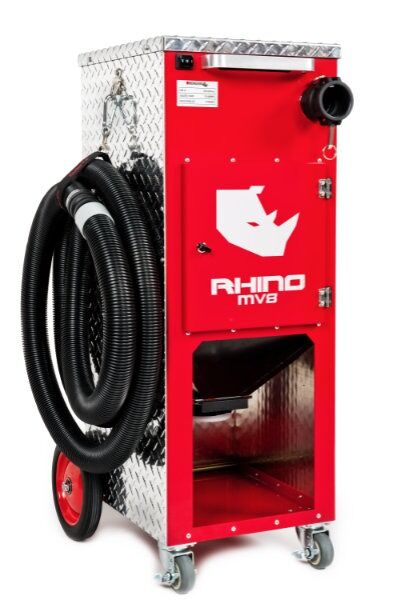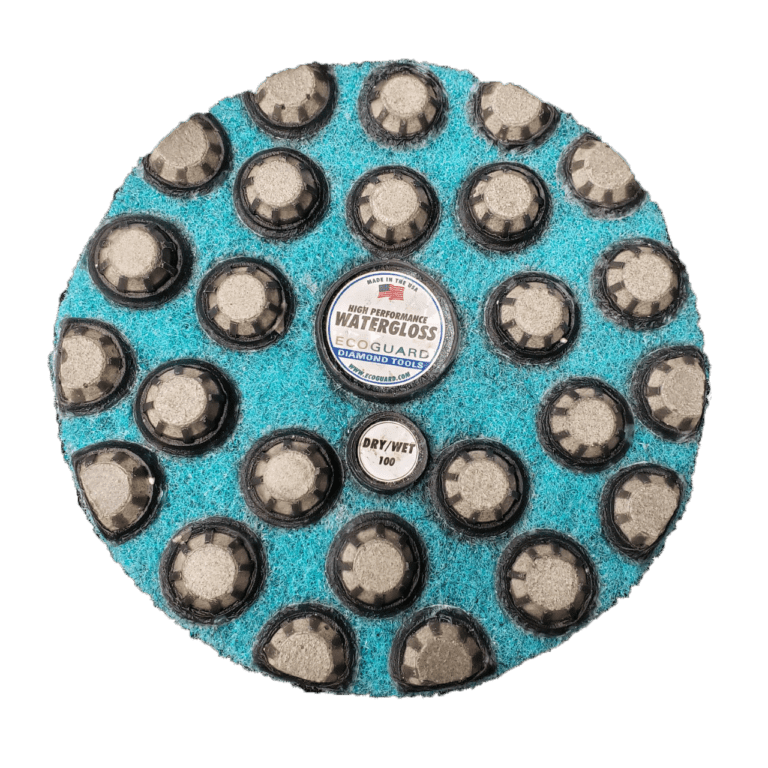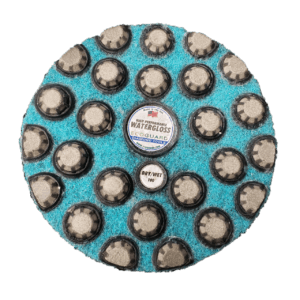 Watergloss
Unique pad with individual resin stones.
WE RECOMMEND THE 5" PAD FOR THE RS150
Questions?
Feel free to contact us using the form below.