Coatings Removal & Surface Prep
Rippers
For use on medium to extremely hard surfaces
Dual PCD elements, with two wide Bear Claw segments.
Fastest removal of high mil. coatings, cementitious overlay & underlayment.
Less grinding steps with 20 grit surface profile upon completion.
Extended life and unrivaled performance.
Removal Application
Heavy Glue
High mil epoxy coatings
Cementitious overlayment
Underlayments
Surface pattern of a good #16/18 MB rating
Subsequent grinding: TURBO MB #30/40
Concrete
Self leveling cement floors
Rotary Grinder
Planetary Grinder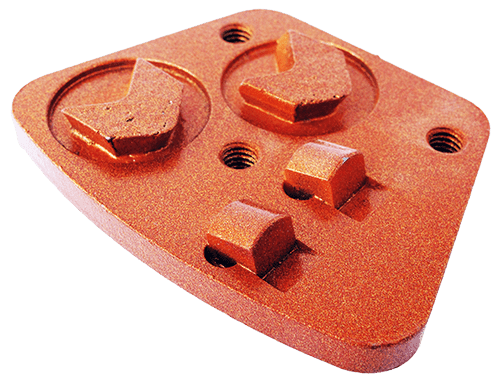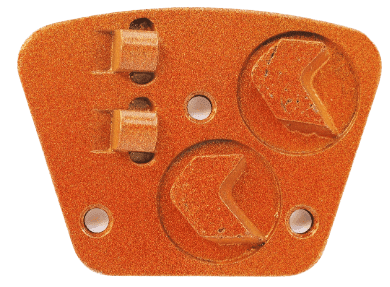 Bear Claw
UNIQUE COATINGS, UNDERLAY & OVERLAY MATERIAL REMOVAL TOOL


FEATURING PROPRIETARY CUTTING AND GRINDING ELEMENTS WITH TUNGSTEN CARBIDE EDGES
Bear claw is a completely out of the box concept, that combines sharp angles surface cutting with tungsten carbide shielding allowing a longer lasting tool.
The engineering and materials result in unsurpassed removal of adhesives, underlayments, thinset, and up to 10 mils coating, with an excellent surface profile
Great surface prep tool – aggressive, fast, leaves a clean surface profile for re-application of glue or coatings.
A less costly alternative to PCD (Rippers) for most thin coatings and cementitious overlay and underlayments up to ¼".
Available in three segment sizes with 2, 3 or 4 segments per trapezoid mounting plate:
Standard segment – for grinders < 650 lbs.
Wide – for grinders > 650 lbs.
Tall – for longer life and removal of coatings up to 15 mils
Fast removal of adhesive & hard residual glue.
Fast and effective removal of PU/Epoxy coatings up to 10 mils.
Excellent surface profile for re-application of adhesives or coatings.
Fast removal of self-leveling cement floors
Uniquely manufactured cutting segments.
Fast removal with minimum grinding passes.
Surface profiling of a good # 20/30 MB grit
Concrete
Self-leveling Cement Floor
Rotary Grinder
Planetary Grinder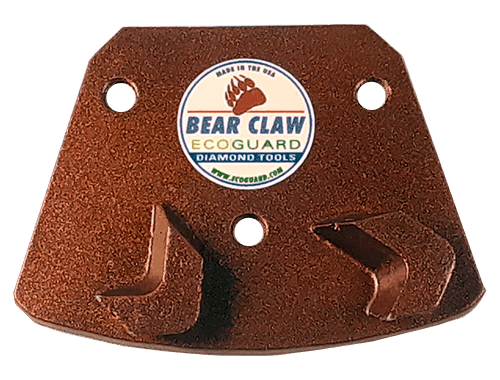 Questions?
Feel free to contact us using the form below.