ECOGUARD
CONCRETE CRACK REPAIR KIT
Rapid Filler For Deep and Wide Repairs.
PRODUCT DESCRIPTION
ECOGUARD Crack repair system is a two part (A & B) resinous compound , which effectively repairs non-moving cracks and surface damage using recycled glass spheres and recollected cement dust from grinding activity.
The resulting repairs are virtually invisible and polish to a high gloss finish, matching the surrounding floor
Used on existing concrete floors, it forms a high-tensile and insoluble bond as a perfect and durable bonding filler in cracks and holes on the concrete surface.
Handling
Crack & Surface Repair must be blended and mixed without air bubbles prior to application. Both components A and B are mixed at the specified ratio of 1: 1
Typical mix example:
1 part Surface & Crack Repair Part A
1 part Glass spheres and ground concrete due by volume to match Part A
1 part Surface & Crack Repair Part B
1 part Glass spheres and ground concrete dust by volume to match Part B
Mix Part A & B blend of resin, ceramic spheres and ground cement dust for at least 30 seconds (Use small wire whisk and cordless screw driver)
Application:
Pour and apply into cracks and large surface depressions. Spread with a disposable putty knife to level with the floor surface. Ensure a dust free and clean working surfaces to achieve a strong bond. Read all Tech data prior to use.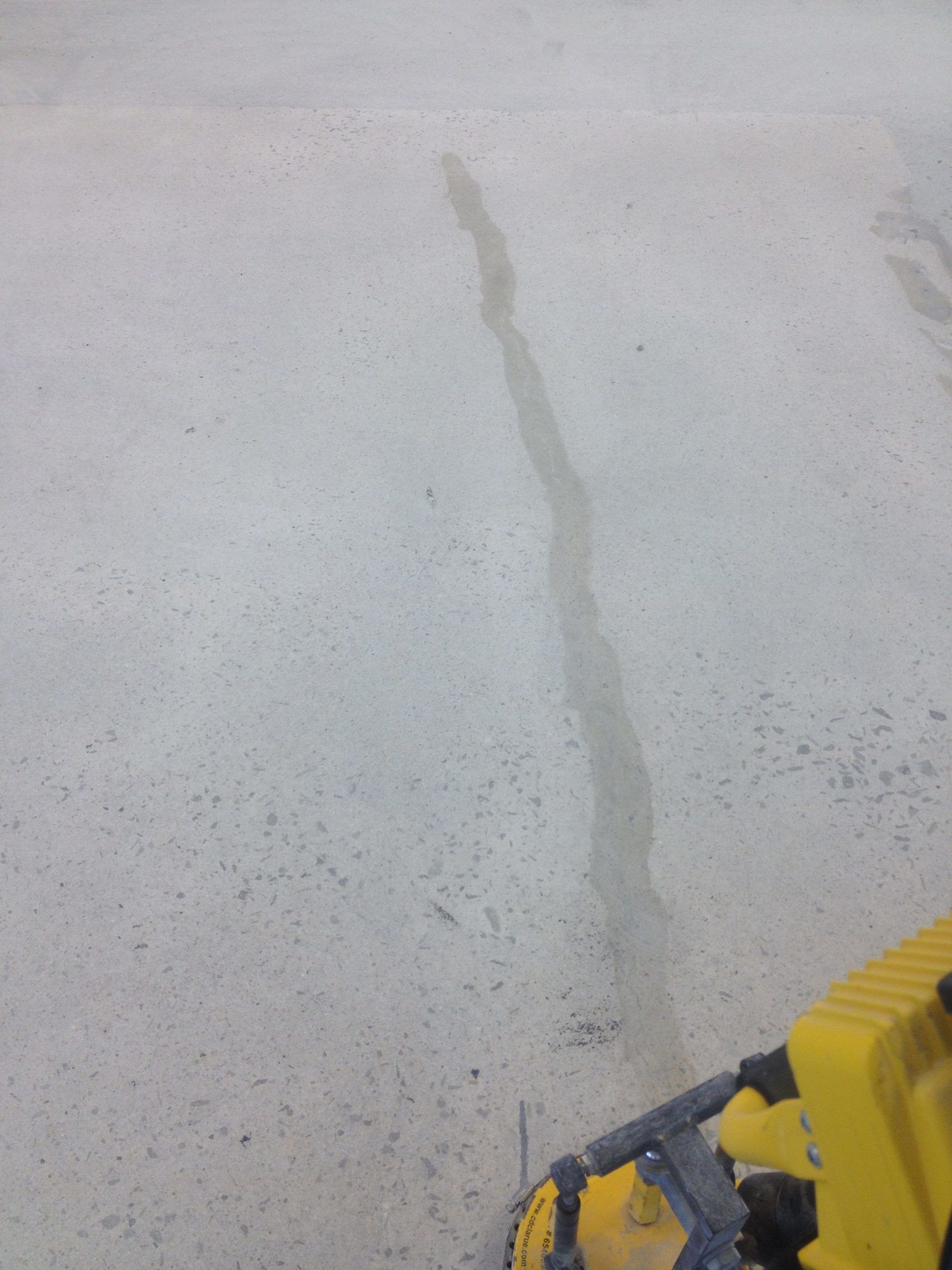 FEATURES:
ECOGUARD Crack & Surface Repair is a two-component PU for refinishing or filling of concrete cracks, holes, and other depressions. It can also be applied as a single-layer surface cover up to 12 mm thick in two applications. This product is micro-fiber reinforced & available in two set times of 15 and 30 min.
Low odor resinous system with 10 min. set time
Fast turnaround
Fills small and deep pores, cracks and larger holes.

Easily blended to natural concrete floor color.

Can be tinted with added color and aggregate.
May be ground within 45-60 minutes of set time.
Full cure in 24 hours
Suitable for heavy equipment traffic
Concrete cracks and surfaces treated with Crack & Surface Repair are resistant to heavy oils , many acids, cleaning agents, as well as alkali solvents. Please read Tech Data sheets for complete application details.
I have used lots of different crack repair systems and by far the ECOGUARD Crack repair is the best.
I have been needing a real crack repair system for a long time and finally found one that truly works! Repairs are easy and it sets up extremely fast, limiting any down time. I am looking forward to using your other ECOGUARD products!
The crack filler blends well with the concrete. We really like the odorless nature of the repair, the adhesion to the substrate and the stain-ability. Overall we have been using it on various projects from polishing, grind & seal projects, and resinous or flake systems, where odor is a concern.
Questions?
Feel free to contact us using the form below.