ECOGUARD Color Infusion
High Tech Water Soluble Dye For Polished Concrete Floors
ECOGUARD™ Color Infusion offers all of the advantages of solvent based dye solutions, with none of the fumes or flammability issues.
ECOGUARD™ Color Infusion dyes are designed to penetrate well into the concrete matrix, and can be polished to a high level with minimal to no color loss. Color Infusion is a sustainable, long lasting, easy to apply and maintain color medium. Color Infusion is manufactured with high quality dyes, specifically engineered for polished concrete applications. Color Infusion dyes are ideal for polished concrete floors for commercial floors exposed to high traffic such as terminals, lobbies, showroom floors, restaurants, grocery stores, schools, malls, and more.
FEATURES:
Water soluble – completely water insoluble once dry!
Concentrate dilution rate of 1 to 7 parts water
Can be diluted with PORE FILLER for deeper color
Deep color hues with high coverage
Little to no color loss during the polishing process
Blends well with our HG Lithium Densifier for enhanced color depth
Purchase quantity Ready to use total
1 Gallon
8 Gallons
40 Gallons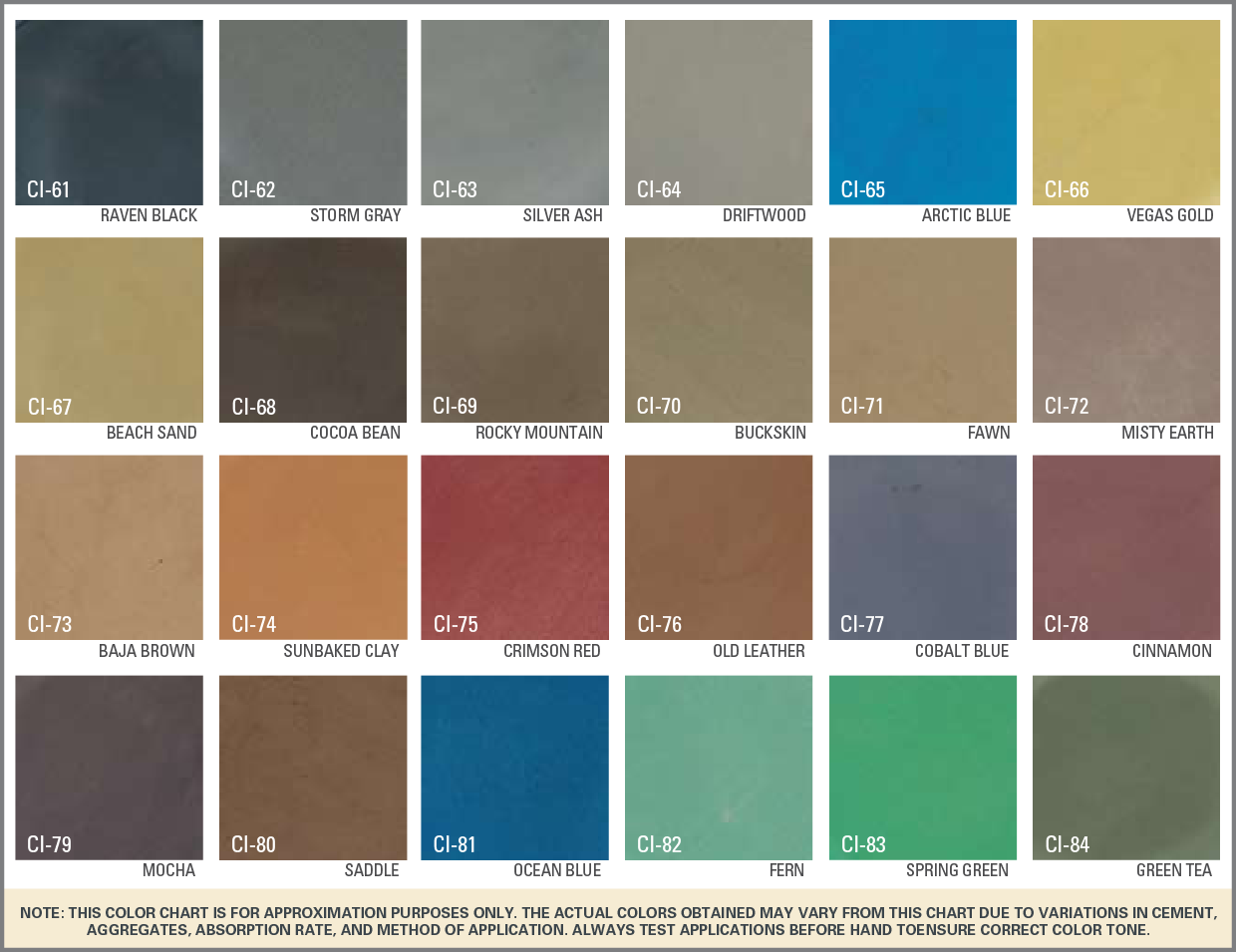 Questions?
Feel free to contact us using the form below.